About Laser Teeth Whitening
Several of the indulgences people like to eat and drink (coffee, tea, sodas, candy, berries, tobacco, wine, and more) can blemish the enamel and create a discolored, yellow smile. Recently, several enamel whitening products have become available in stores, but none of these are as fast and effective as laser teeth whitening by our dentists at DentalWorks - Great Northern in North Olmsted, OH. In a short time, years of stains can be bleached using safe, modern dental laser technology resulting in teeth that are eight to ten shades brighter. Our dentists can control and customize the service to help each patient effectively reach their whitening goals and maintain their results for years.
Teeth whitening using a laser is done by our dentists at their office in North Olmsted, OH, and while sedation is not necessary, sedation choices are offered for patients with dental phobia or a strong gag-reflex. For best results, the teeth will be polished and cleaned before the laser whitening procedure, then the enamel will be dried and a barrier will be placed over the gums. Once the gums and teeth are prepared, our dentists will put on the whitening bleach to the the enamel and then initiate the bleach with a special light. Once the whitening bleach is initiated, stains will be erased from the teeth for a few minutes until our dentists take off the bleach. Based on the patient's current teeth color and whitening needs, the bleach will be applied as many as three times. Once the whitening procedure is finished, our dentists will take off the and gum protection before completely rinsing the mouth.
Once the treatment is finished, patients should avoid foods and beverages that stain plus tobacco products as much as possible to keep the results of their professional whitening procedure. Some patients may experience some sensitivity after the treatment, which should be talked about with our dentists if it lasts longer than several days after the treatment. Patients should continue to have a proper home dental care routine and visit our dentists in North Olmsted, OH two times a year for a professional cleaning and one time a year for a exam to limit future discoloration. With proper dental care, the results of a laser whitening treatment can last for many years and be re-done as needed.
Professional teeth whitening procedures are generally not covered by dental insurance because it is an elective treatment, so DentalWorks - Great Northern can confirm coverage before determining expenses. DentalWorks - Great Northern in North Olmsted, OH offers many payment options and financing plans to pay for cosmetic services like professional whitening.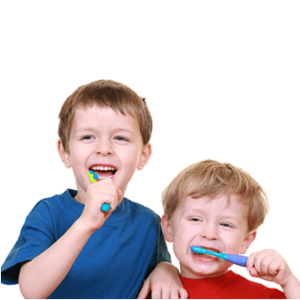 To eliminate years of teeth discolorations in a single trip to our dental office in North Olmsted, OH, ask about professional teeth whitening for a quick, efficient service to whiten your smile several shades. Instead of spending hours, weeks, and months with store teeth whitening toothpastes and strips, safely brighten your smile in less than an hour with professional teeth whitening and get a brighter, younger smile you can show off immediately.
Related Procedures